Longs Peak Chorus creates a newsletter periodically to keep our friends, supporters and followers up-to-date with the activities and events of the chorus. It is delivered via our
friends
email mailing list.
Anyone can subscribe to this mailing list to receive our newsletters as they are released.
To subscribe (or unsubscribe), enter your email address in the box to the right...
Below is a list of all past issues...
---
Sun, Nov 7 2021
Printable version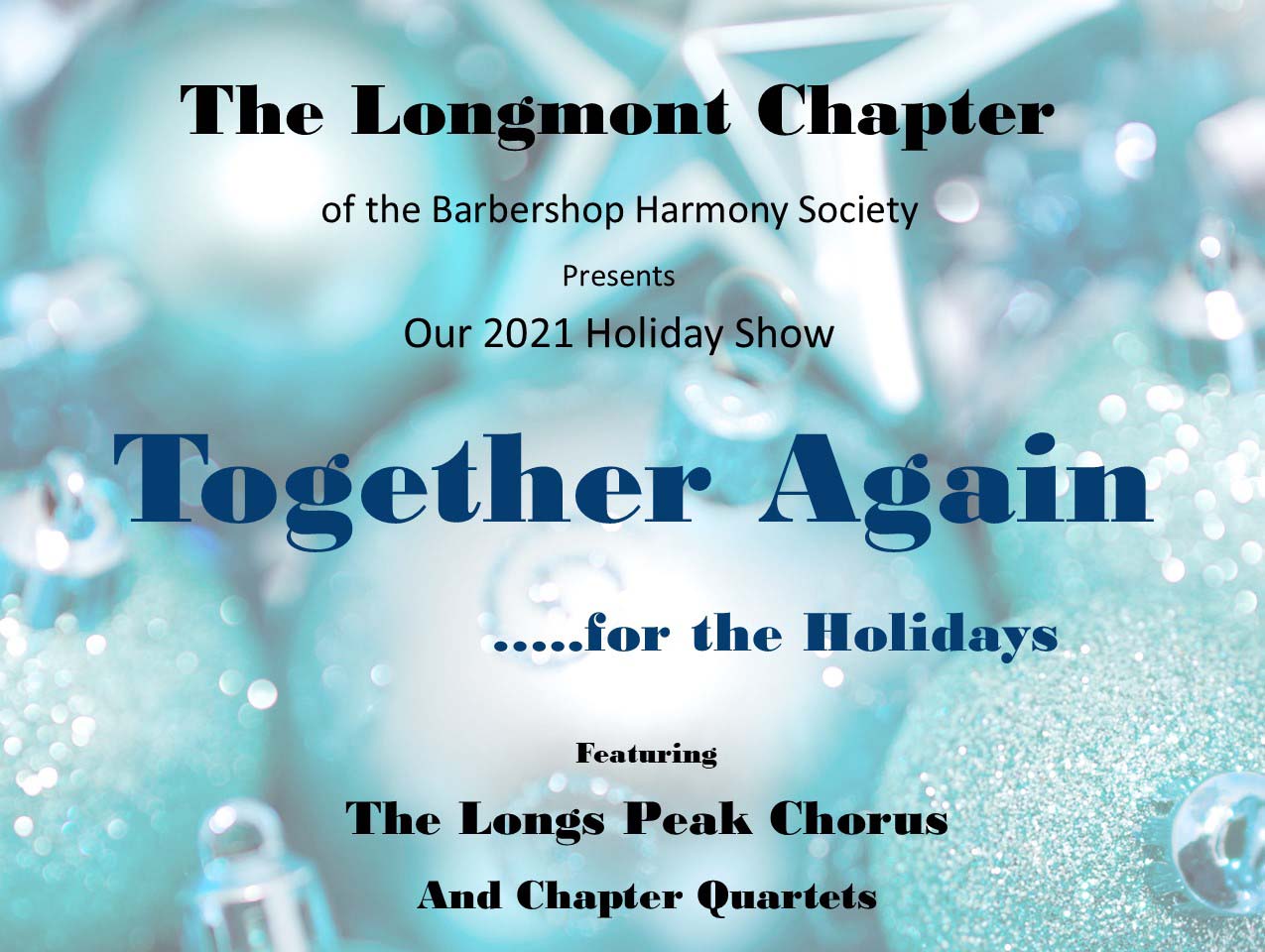 ---
Tue, Dec 22 2020
Printable version
Here is an offering from the Longs Peak Chorus for your Christmas eve enjoyment.
We are incredibly disappointed that we can't perform in person, but we are staying active as you can see. We certainly hope that we can do a live show next December.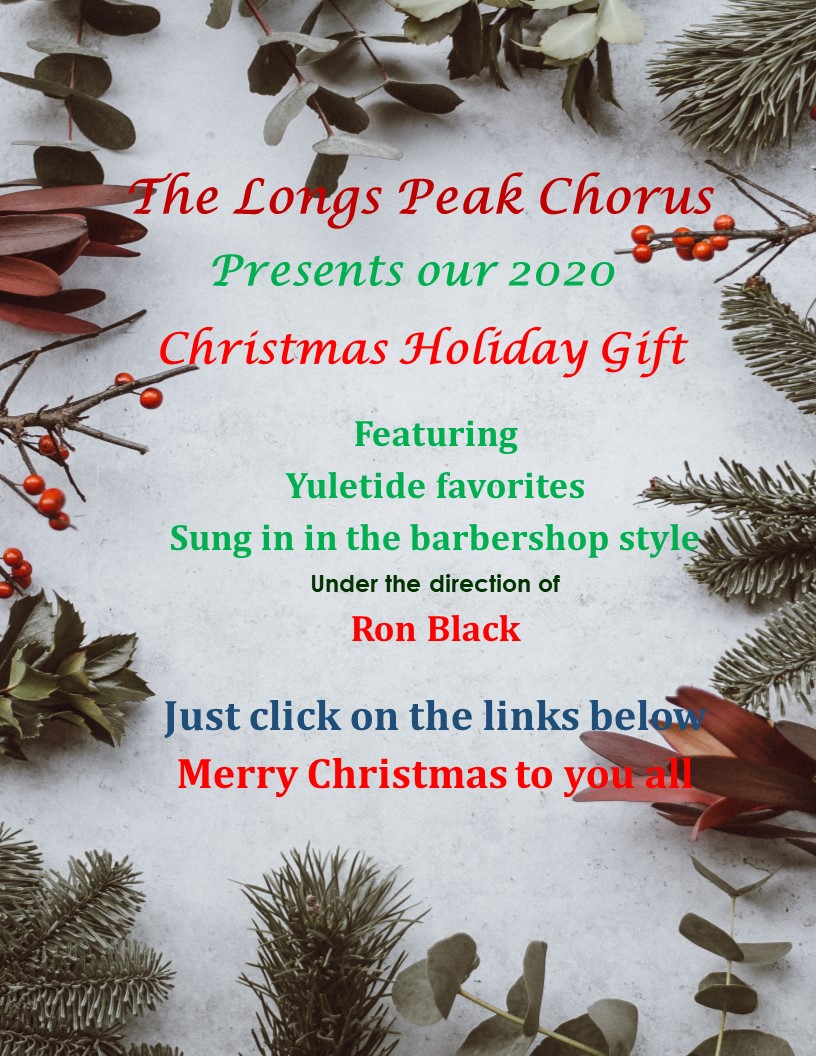 "It Came Upon a Midnight Clear"
"The Most Wonderful Time of the Year"
---
Wed, Jan 29 2020
Printable version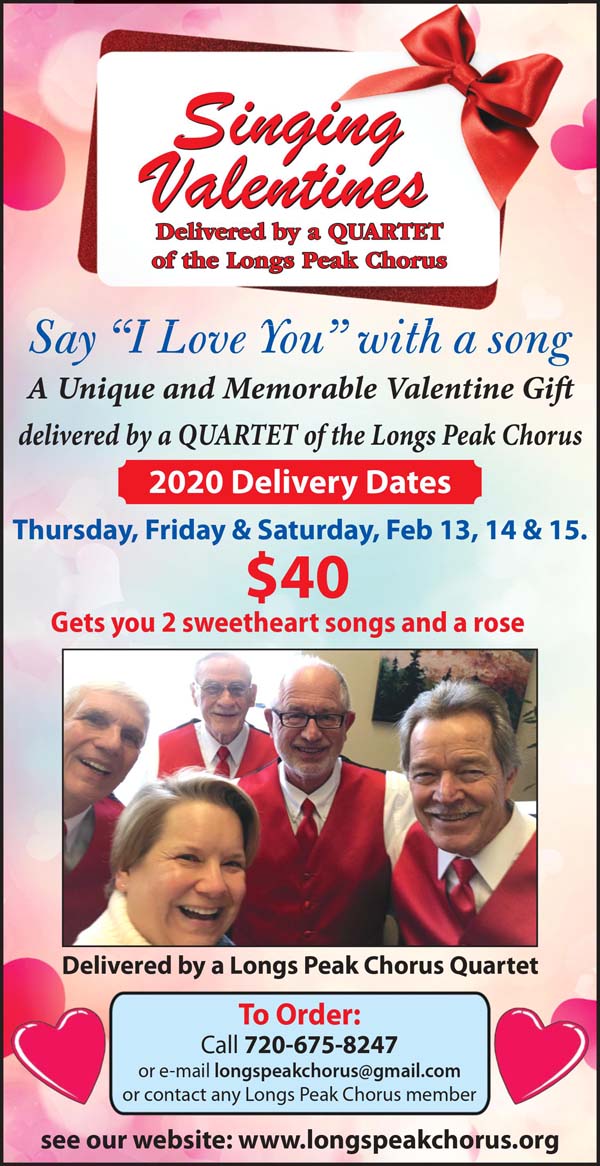 ---
Wed, Oct 30 2019
Printable version
---