Here is an offering from the Longs Peak Chorus for your Christmas eve enjoyment.
We are incredibly disappointed that we can't perform in person, but we are staying active as you can see. We certainly hope that we can do a live show next December.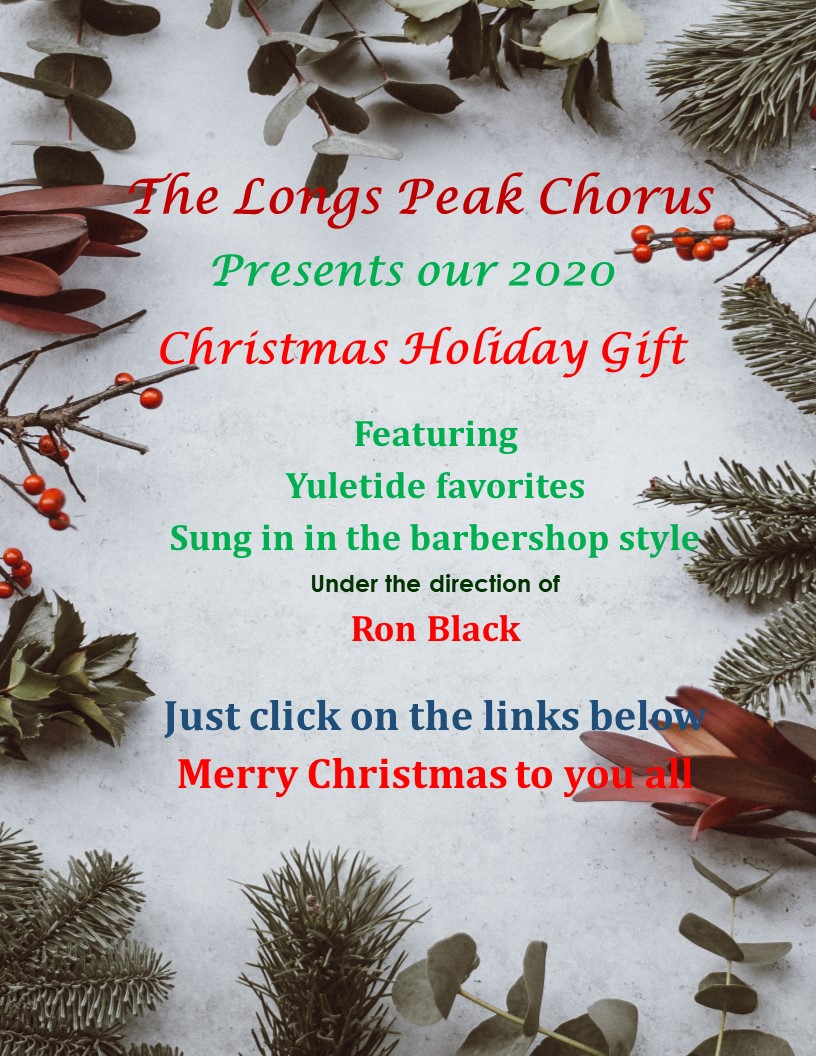 "It Came Upon a Midnight Clear"
"The Most Wonderful Time of the Year"